Jetpack Jacob in The Quest for Time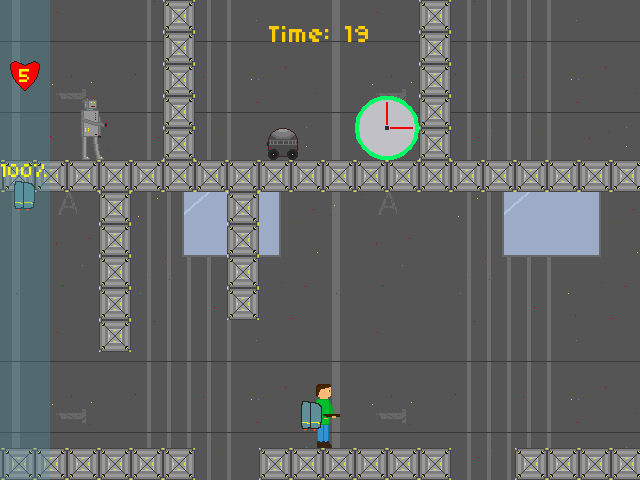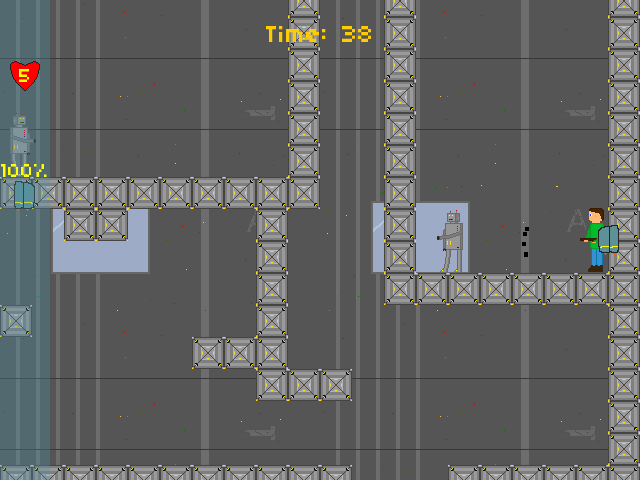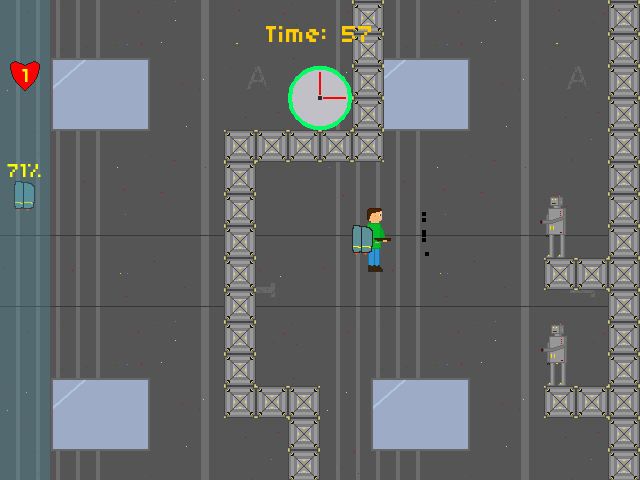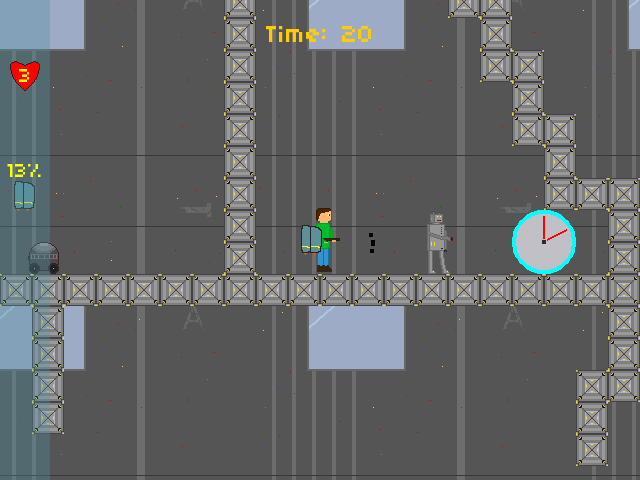 It's time to end Dr. Z's evil plot and SAVE TIME! Use your jetpack and shotgun to destroy robots and collect time as you make your way through the factories. Jetpack Jacob is influenced by games such as Doom and Spelunky. Rush through the levels and directly confront enemies, or take your time and observe before acting.
This game was made as a Ludum Dare 27 entry. The game and all assets were created within 48 hours. A sequel is currently in progress, and will feature many more levels, new enemies, and a built-in level editor.